Overview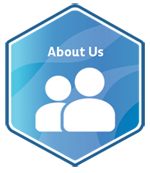 "ITC" is registered by Ministry Of overseas Indian affairs to do International Recruitment all over the world. Founded in 1972 by Mr. R.G Udeshi (B.E. Civil), we have been instrumental in recruiting for Saudi Iron & Steel (Hadeed), Qatar Steel Company (QASCO), Arab Iron and Steel Company (AISCO), Kobe Steel Limited (KSL – Japan) and Various Steel Plants and rolling mills in the Arabian Gulf. From there we have branched into recruiting for Hospitality, Catering, IT, Medical, Finance, Heavy Industries etc.For the last 43 years, we have been providingstaff to our clients in the Middle East and other countries. We pride ourselves in the transparent and fair manner in which we work.
We have served to various organizations in the past and have had a good working relation with all of them. As a company we offer you services that are of the highest standard and at extremely competitive rates.
We have our associates all over India, Nepal, Bangladesh, Myanmar, Sri Lanka, Kenya, Uganda, Tanzania & Cameroon.