Overview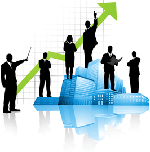 We introduce ourselves as a leading, established ISO certified Recruitment Agency of repute. International Trading Corporation, popularly known as "ITC" we commenced our business the sole aim to provide THE RIGHT MAN FOR THE RIGHT JOB.
Based in India, we hold over 40 year's rich experience catering to manpower requirements of various Gulf and global countries, with an impressive track record of successfully recruiting thousands of high-caliber candidates from the Asian market(India, Bangladesh, and Nepal &Srilanka) to various part of the world.
Our specialized sector mainstream being recruitment in Aluminum, Insurance sector, Catering, Shipping,Hospitality, Medical, Nursing, Accounts, Office Administration, Technical, Ship Repair, Construction, Fabrication, Security staff and Engineers of different discipline.
Employers with Job Openings kindly Call us on
Tel: +91-22- 26302111/ 26310780
Mob : +91 – 9821131270
Fax: +91-22-26302366
E-Mail: admin@itcjob.com / job@itcjob.com